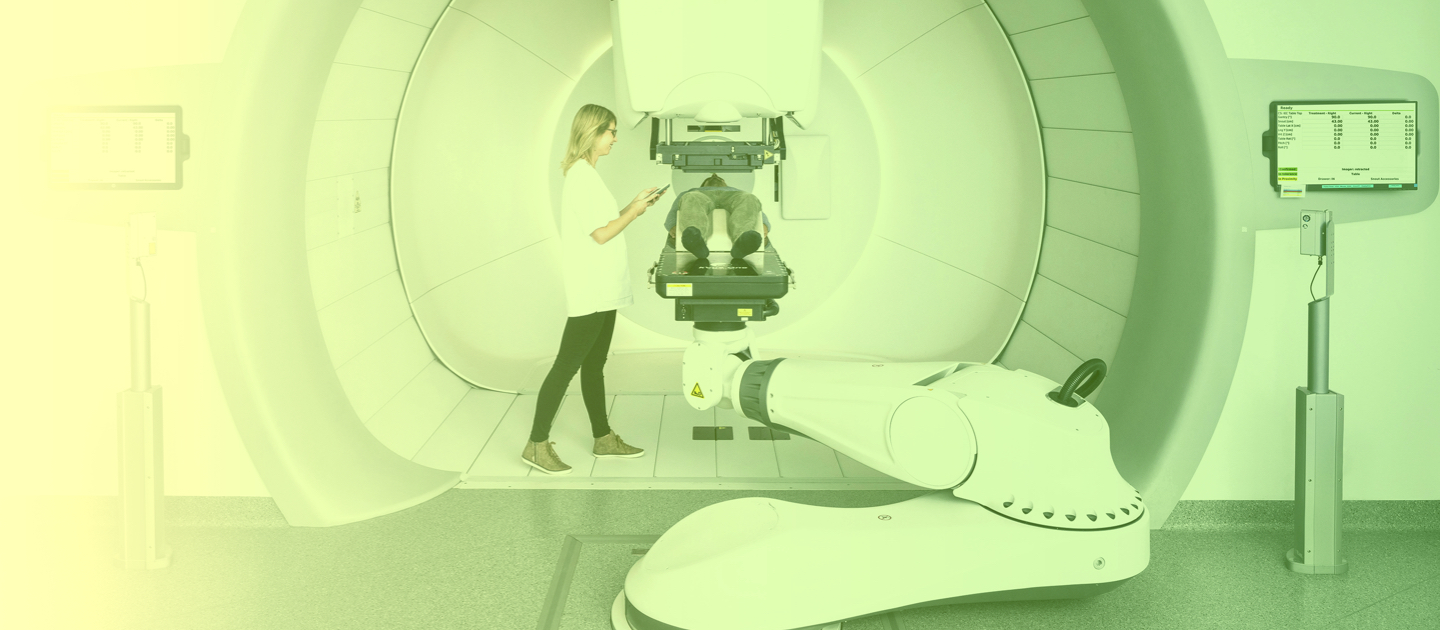 Fully committed to Proton Therapy
That's what we have been doing for 35 years, better than anyone else.
The most knowledgeable community
We are convinced our mission can only be achieved by building a knowledge-sharing environment for our customers and partners.
Shaping the future of Proton Therapy
We have been pushing the boundaries of PT technology since the beginning. That's not going to change anytime soon.
35 years of innovation with Proteus®
Why trust IBA?
Over the years, IBA's mission has not changed: helping medical institutions fight cancer.
Thanks to our innovative mindset, we have remained ahead of the curve and built the largest global community of proton therapy centers. We dedicate our time, resources, personnel, and technology to each of them. We are not mere providers. We are real partners.
To make sure your proton therapy center is performing to the very best of its capacities, choose IBA.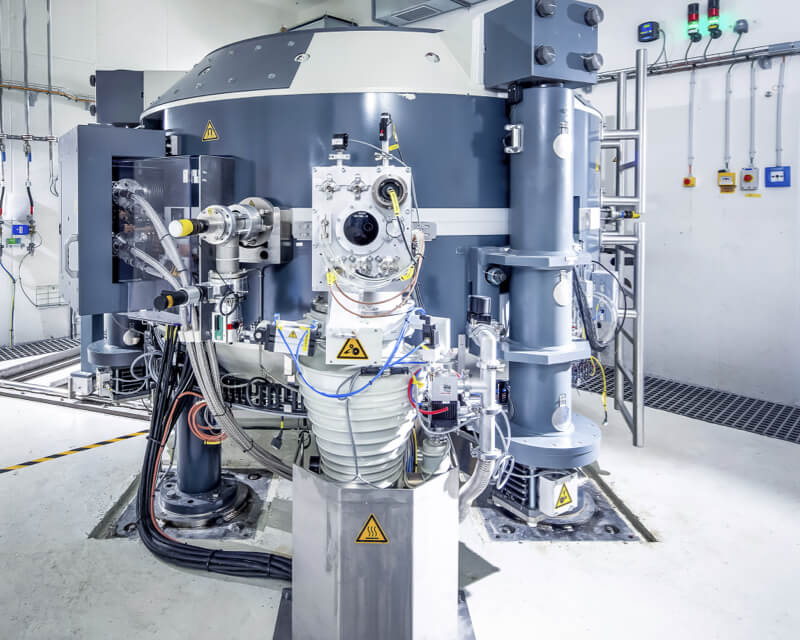 1986
1986
Creation of IBA by Yves
Jongen, spin-off of UCL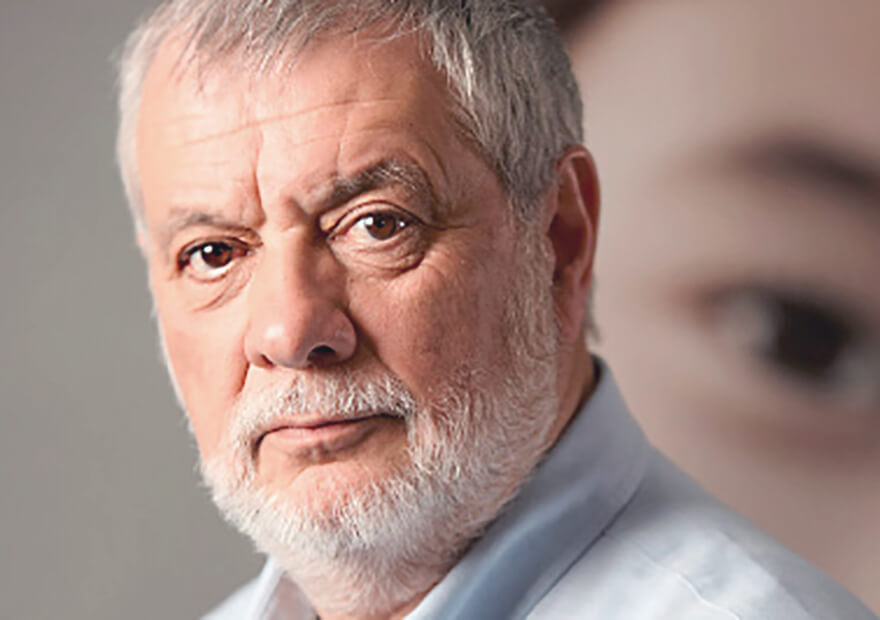 1990
1990
Start of the proton
therapy at IBA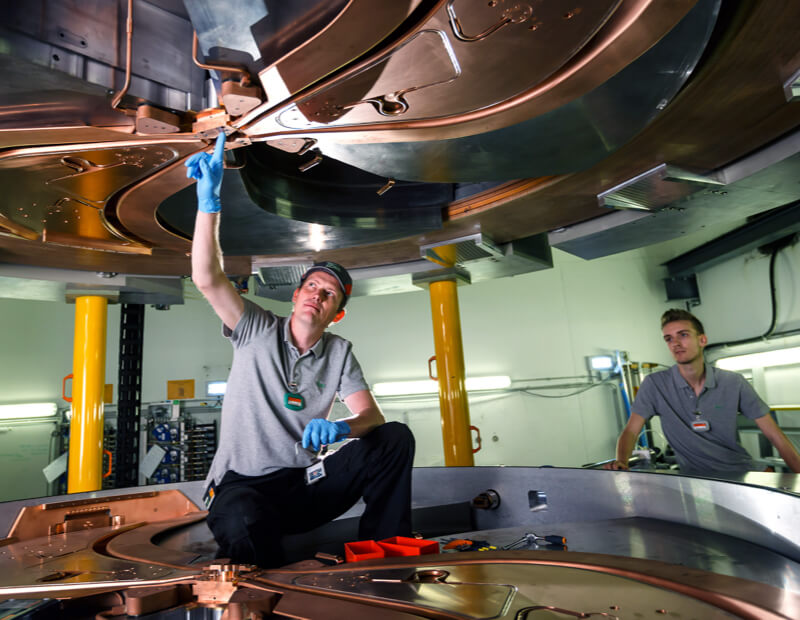 2001
2001
First treatment on a commercial system
at MGH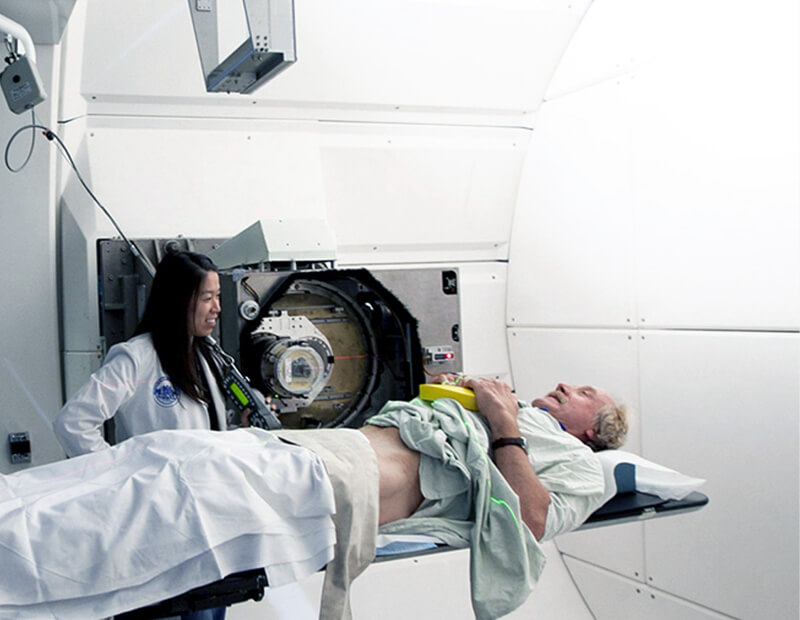 2008
2008
First treatment by pencil beam scanning with IBA system at MGH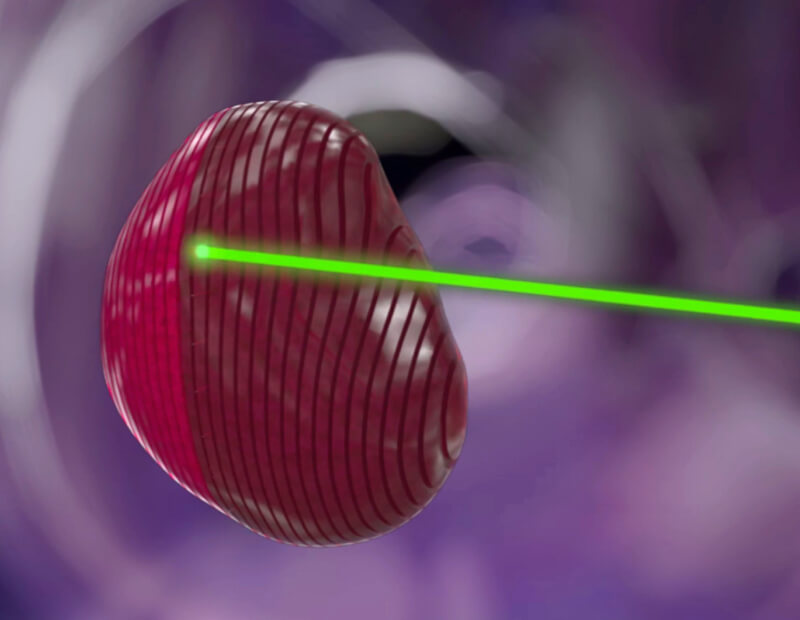 2014
2014
First compact IMPT solution with Proteus®ONE at Willis-Knighton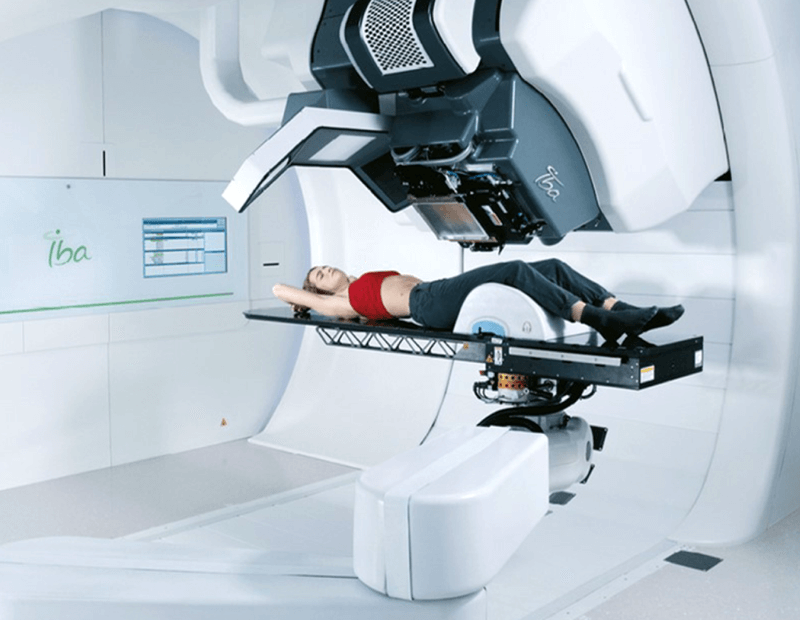 2014
2014
First clinical use of CBCT with a proton therapy system at UPENN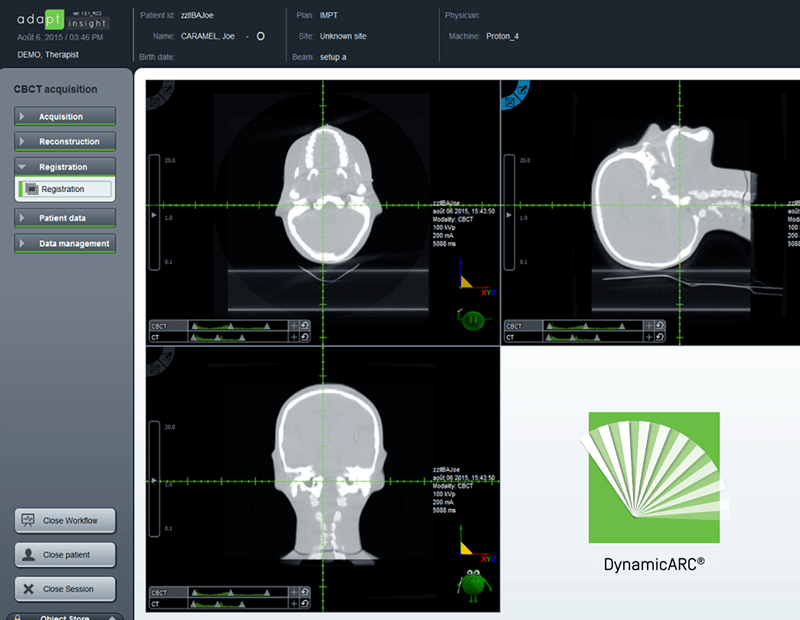 2018
2018
First irradiation of a spot scanning proton ARC therapy plan at Beaumont Health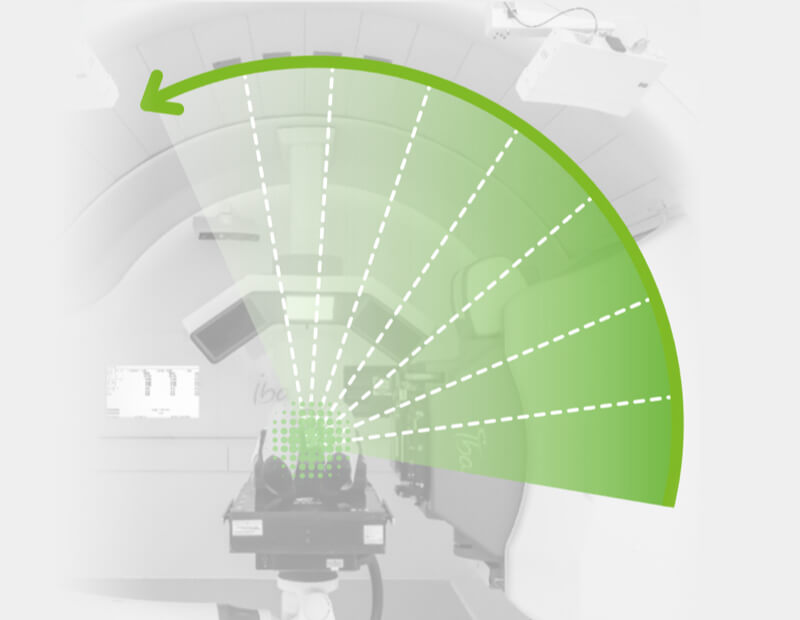 2019
2019
Flash irradiation in Proteus®PLUS clinical treatment room at UMCG
2019
2019
Flash irradiation in Proteus®ONE at RCC reading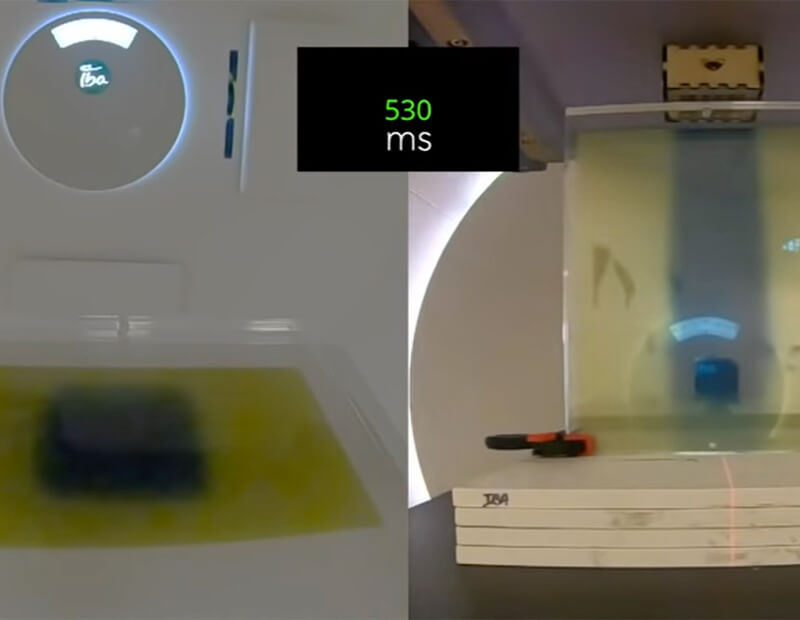 2020
2020
Flash treatment for clinical trial with dogs at UPENN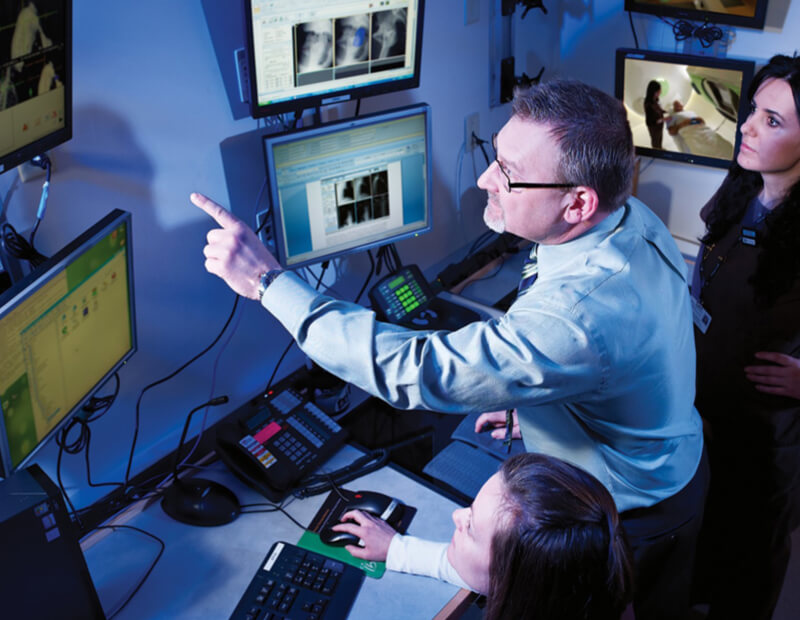 Back
Your proton therapy community
Campus is the most knowledgeable proton therapy community in the world. With Campus, physicians, medical physicists, dosimetrists, therapists, managers and industry partners will have the tools to share knowledge, and find the information they need at every stage of their proton therapy journey.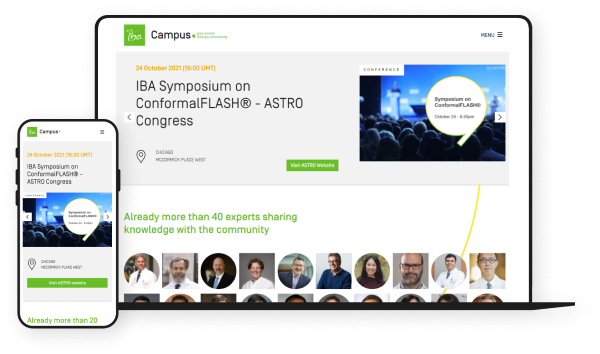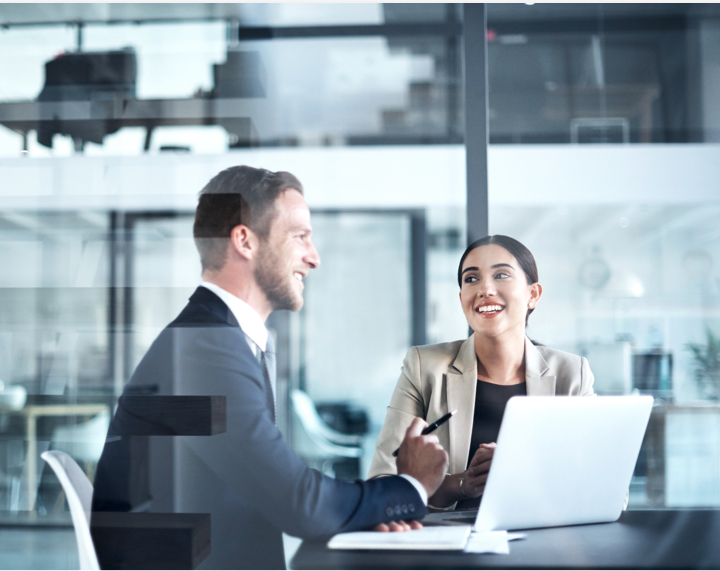 Strategic partnerships for meaningful innovation
The future of cancer treatments needs to be written as a community.
At IBA, we believe in long-term collaboration with end-users and industry partners to offer the most advanced proton therapy treatment.
Our open solutions are all highly compatible with leading products to offer fully integrated proton therapy platforms. Our customers choose who they want to work with. As a team, we develop comprehensive proton therapy solutions adapted to their needs.
Partners
IBA drives strategic partnerships to form a fully integrated proton therapy platform. By intelligently integrating the capabilities of its partners, IBA can leverage their developments to offer the most advanced proton therapy treatment.
Image

Image

Image

Unique services
Comprehensive services and made-to-measure partnerships.
We use our unique experience in proton therapy to help and support our customers.  From developing your plans for proton therapy through managing the life cycle of your system, we will stand by your side with one single goal in mind: to provide the best care to your patients.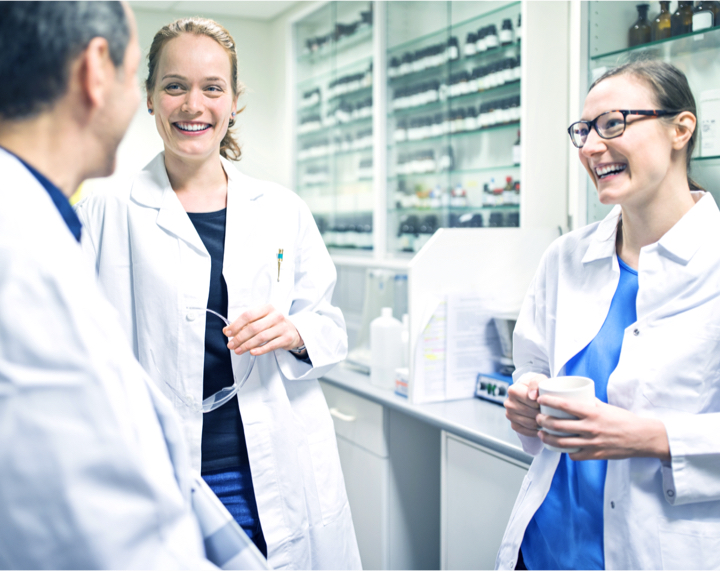 10 reasons to trust IBA Proton Therapy
| | |
| --- | --- |
| 1 | We will partner with you from the start of your project and for the next 20+ years. |
| 2 | We are the most experienced company with 35 years in Proton Therapy. |
| 3 | We offer you the latest technology with Proteus. |
| 4 | We give you access to the most knowledgeable community of users through Campus. |
| 5 | We drive key developments such as DynamicARC® and ConformalFLASH® together with you. |
| | |
| --- | --- |
| 6 | We ensure smooth operation of your center through on-site and off-site service teams. |
| 7 | We keep your system at the leading edge of technology through upgrades. |
| 8 | We provide best in class training and education. |
| 9 | We openly partner with all industry leaders in the field, the choice is yours. |
| 10 | We have proven track records of systems reliability. |
Frequently Asked Questions
What does IBA stand for?
IBA stands for Ion Beam Applications.
Why should you work with IBA?
•        IBA is the best proton beam therapy provider in the market. 
•        IBA has started developing proton therapy solutions 30 years ago
•        IBA provides the best-in-class technologies and services, within a dedicated worldwide community.
What experience does IBA have in proton therapy?
IBA has 30 years of experience in proton therapy treatments. It is a pioneer and an innovator in its field. More than 100,000 patients have been treated in IBA centers worldwide to this day and this number keeps growing.