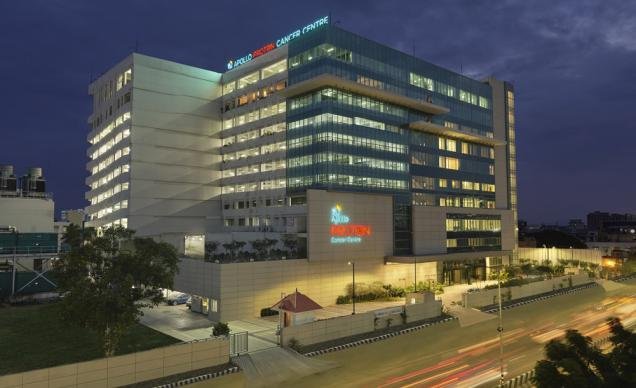 Apollo Proton Cancer Centre
The Apollo Proton Cancer Centre (APCC) is a 150-bed most advanced cancer centre that offers state-of-the-art cancer care. It is the first and only Proton Centre in South Asia & the Middle East and it is India's first JCI accredited Cancer hospital.

APCC has a fully integrated treatment suite that offers the most advanced treatment procedures in surgical, radiation, medical oncology. True to the Apollo Pillars of Expertise and Excellence, the Centre brings together a powerful medical team helmed by some of the renowned names in cancer care.

At the bedrock of APCC's approach treating cancer is its robust multi-disciplinary platform; highly skilled professionals - united by expertise and commitment - come together to form Cancer Management Teams (CMT). Each CMT is focused on delivering the best possible outcomes for their patients.
Gantry treatment rooms (2)

Fixed-beam treatment room