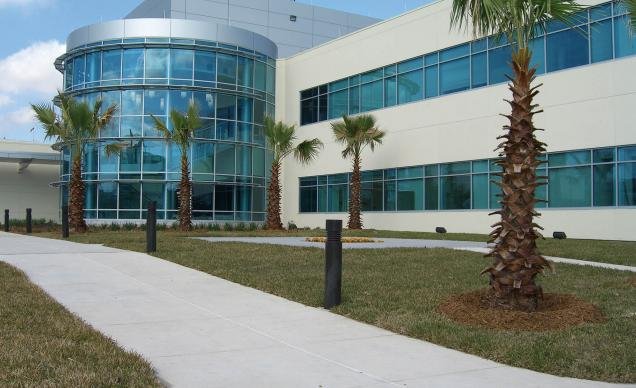 University of Florida Health Proton Therapy Institute
North Jefferson Street 2015
When the UF Health Proton Therapy Institute opened its doors in August 2006, proton therapy was a new cancer treatment to the Southeast United States. With the availability of proton therapy, Florida residents – and cancer patients throughout North America and the world – enjoy access to one of the most advanced non-invasive cancer treatment tools available.
Located in Jacksonville, Florida, the Institute is staffed, situated and structured as a major clinical research facility, and serves as a center for multidisciplinary research involving all interests that touch cancer and its treatment.
The UF Health Proton Therapy Institute's interest extends into other clinical and scientific disciplines, including engineering, computer science, medical and legal ethics, social science, health economics, materials science and space technology.

Gantry Treatment Rooms (3)
 

Small Fixed Beam Treatment room (Eye-Line)