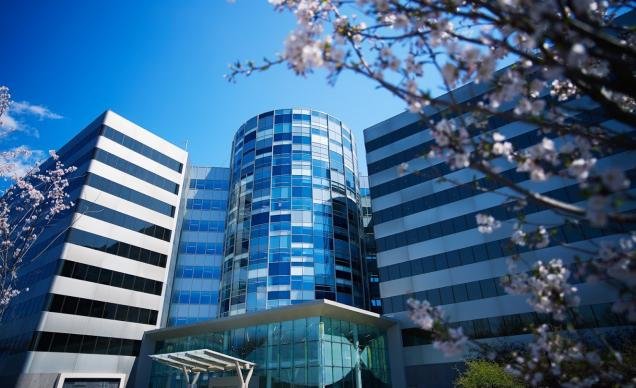 Inova Mather Proton Therapy Center
Inova is a global leader in personalized health, which leverages precision medicine to predict, prevent and treat disease, enabling individuals to live longer, healthier lives. Inova serves more than 2 million people each year throughout the Washington, DC, metro area and beyond.
Inova's five hospitals include more than 1,700 licensed beds and 16,000 employees. Inova encompasses the full array of health services, including the area's only Level 1 Trauma Center and Level IV neonatal intensive care unit. Inova is also home to nationally and internationally recognized Inova Heart and Vascular Institute (IHVI), Inova Translational Medicine Institute (ITMI) focused on genomics research, Inova Neuroscience Institute, Inova Children's Hospital and Inova Schar Cancer Institute soon to include proton therapy.