Proton therapy to treat thoracic cancer
There is substantial evidence as to the efficacy of proton therapy in radiation treatment for thoracic cancer. With the latest delivery technique, pencil beam scanning, equipped with motion mitigation and plan optimization, the maximum energy of protons is deposited in the tumor, for better conformality and greater sparing of surrounding structures than photon radiation. This spares damage to neighboring structures at risk: heart, esophagus, spinal cord, lung and brachial plexus. It also reduces radiation-induced toxicity, such as esophagitis, pneumonitis and cardiopulmonary impairment. In addition to decreasing toxicity, proton therapy can improve local control and survival by allowing the delivery of a higher dose.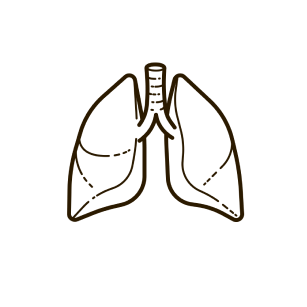 Download access
Please fill in the form to download the document.
Your proton therapy community
Campus is the most knowledgeable proton therapy community in the world. With Campus, physicians, medical physicists, dosimetrists, therapists, managers and industry partners will have the tools to share knowledge, and find the information they need at every stage of their proton therapy journey.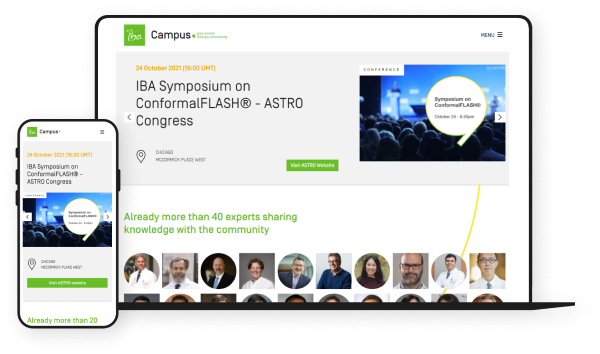 Frequently asked questions
How can I know more about the indications of proton therapy?
In this website, we provide you with extensive litterature and documents about PT research and indications. In particular, we've compiled a series of in-depth white papers exploring the various types of cancers for which proton therapy could be a viable first-choice option.
Know more about proton therapy's efficiency
Protong therapy is indicated in an increasing number of types of tumors. To know more about proton therapy therapy's efficiency and indications, consult our pages on how to start a treatment and the different types of cancers in which oncologist choose proton therapy as a first-choice treatment.
What types of cancers does proton therapy treat best?
Proton Therapy is indicated in an increasing number of types of tumors. As it minimizes...